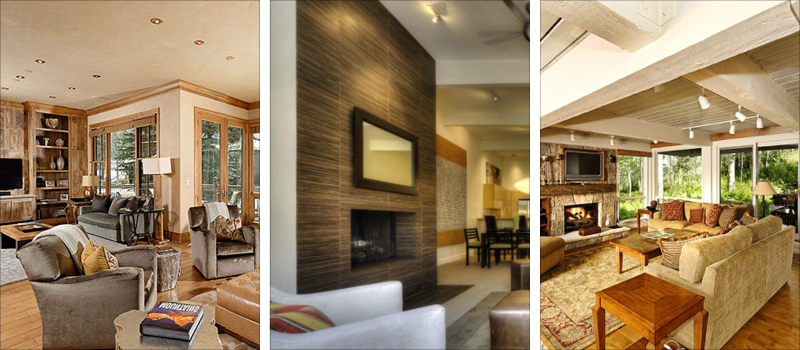 To enjoy the mountain lifestyle in the Roaring Fork Valley, many look towards owning a condominium in Aspen and Snowmass. When choosing a condo over a mountain home, owners do not necessarily have to sacrifice space. Between Aspen and Snowmass, prospective owners can view properties ranging from cozy one bedroom units to spacious five bedroom condos. Whatever you are searching for in an Aspen Snowmass condo, you are certain to find it here.
For avid skiers, Aspen and Snowmass offer many ski in, ski out condos on either Aspen Mountain or Snowmass Mountain. Having the ability to easily return home to your condo to adjust clothing layers, grab a quick snack, or take a ski break is an enviable luxury afforded to owners of ski in, ski out condos. If you enjoy skiing, and would love to experience easy access on and off the slopes, explore condos for sale with the assistance of local real estate broker, Erik Cavarra.
In Snowmass Village, Erik manages condo listings at the Aspenwood, Countryside, and Capitol Peak Lodge. The Aspenwood Condominiums building is located in the Snowmass Village Mall, providing great access to Fanny Hill and the Village Express lift. Each of the Aspenwood condos feels like a cozy lodge in the mountains. The Aspenwood complex offers owners amenities such as a heated pool, two hot tubs, and storage areas.
The Countryside Condominiums are spacious, and have an excellent location near the Snowmass Club. Countryside owners enjoy access to the Snowmass Club's golf course, tennis courts, athletic club, spa, and restaurants.
Capitol Peak Lodge is located in the Base Village, mere steps away from the Elk Camp Gondola. Capitol Peak condos are the perfect ski in, ski out property for skiers who enjoy Snowmass Mountain.
When you are not using your Snowmass condo, consider promoting it as a vacation rental property. The local vacation rental market in Snowmass Village is strong, so it is likely that condo owners will accrue significant rental income.
As for Aspen condos, location is everything. Though a small mountain town, Aspen has unique neighborhoods, among them the east and west ends of town and the central core.
Located just east of Aspen's central core, condos at the Gant provide owners with close proximity to the restaurants and shops in downtown Aspen as well as local hiking trails, including the short and strenuous Ute Trail on Aspen Mountain.
Aspen's west end is primarily residential, with the exception of the Aspen Institute, the Music Tent, and the Physics Center. The west end is known for its quiet, picturesque streets and parks. A condo in Aspen's west end would be ideal for those who enjoy attending the Aspen Music Festival and Aspen Institute events.
Condos located in the heart of downtown Aspen provide owners with a central location close to great restaurants, high end shopping, and entertainment.
Start looking for your ideal condo today. Browse properties in a variety of price ranges, sizes, and locations in Aspen and Snowmass. Make the process of whittling down the list of properties more manageable with the assistance of a local real estate expert. Depend upon Erik Cavarra, an Aspen Snowmass real estate agent, to assist you in discovering the perfect property for your lifestyle.
Find out more about Aspen Snowmass condos for sale by contacting Erik by email, or by phone at (970) 618-9733.