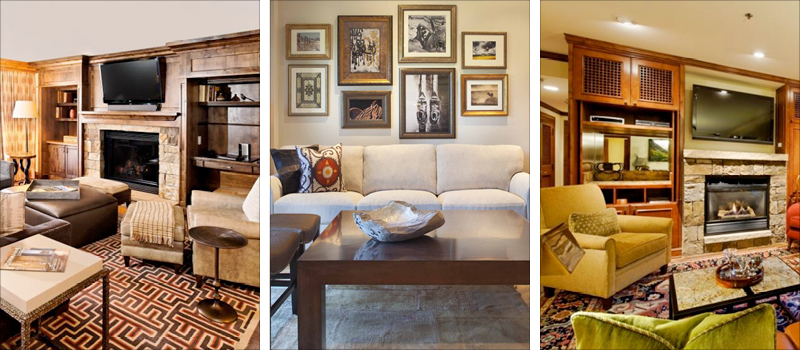 There are abundant benefits associated with fractional ownership. One such benefit for owners of fractional real estate in Aspen and Snowmass is being able to enjoy a second home in the Rocky Mountains at a significantly smaller price point. On top of that, fractional ownership bestows freedom from remotely managing upkeep of a second home. Owners of fractional real estate can take comfort in knowing that when they arrive in the valley for their mountain vacation, their home will be properly prepared for their arrival by a team of professionals dedicated to superior service.
Fractional ownership opportunities abound in the Roaring Fork Valley between Aspen and Snowmass. The Residences at Snowmass Club is a property with forty condominiums and townhomes currently offering ownership shares. Prospective owners can choose from two and three bedroom luxury condominiums and four and five bedroom townhomes.
Furthermore, Residences at Snowmass Club ownership offers more than a second home in the mountains. Owners enjoy the numerous luxury services and amenities provided by the Snowmass Club. Among these are a Jim Engh designed golf course, thirteen tennis courts, an athletic club, a spa, restaurants, concierge and bell services, housekeeping, and more.
In Aspen, there are opportunities for fractional ownership at the Hyatt Grand Aspen, St. Regis Residence Club Aspen, and at the Ritz-Carlton Aspen Highlands.
Both the Hyatt Grand Aspen and the St. Regis Residence Club Aspen are located at the base of Aspen Mountain, making them excellent choices for prospective owners who enjoy skiing on Ajax.
Hyatt Grand Aspen owners enjoy spacious rooms with contemporary interior design, ski lockers, a pool, hot tubs, and access to the Hyatt Grand's spa. When owning at the St. Regis, owners can look forward to a great location in downtown Aspen, access to Remède Spa, dining at acclaimed restaurants located inside the club, concierge and valet services, and a private deck with mountain views.
Fractional ownership of a residence at the Ritz-Carlton Club Aspen Highlands affords owners ski in, ski out access on Aspen Highlands Mountain. In addition to its great location, owners can trade weeks at the Aspen Highlands location for weeks at other Ritz-Carlton Club locations.
Discover the pleasures of fractional ownership in Aspen and Snowmass. Discuss opportunities to own fractional real estate with local real estate expert, Erik Cavarra. Contact Erik today by email, or by phone at (970) 618-9733.