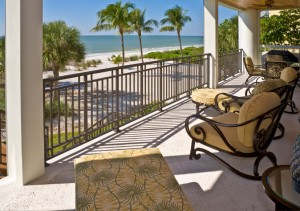 Skico expands skiing on Burnt Mountain
Company will add 230 acres to inbound inventory at Snowmass by using popular backcountry area
Scott Condon
The Aspen Times
Snowmass Village, CO, Colorado
Copyright 2012 Snowmass Village Sun. All rights reserved. This material may not be published, broadcast, rewritten or redistributed. August, 30 2012 5:33 pm
Skico expands skiing on Burnt Mountain
Company will add 230 acres to inbound inventory at Snowmass by using popular backcountry area
SNOWMASS VILLAGE — Aspen Skiing Co. is moving ahead on a plan to add 230 acres of skiing on Burnt Mountain for the 2012-13 ski season, it announced Thursday.
Skico trails crews are thinning live trees and removing dead fall to link a series of open meadows and naturally gladed areas, said Rich Burkley, Skico vice president of operations. Fewer than 800 trees will be removed from about 6.5 acres of terrain within the 230-acre area, according to Burkley. The new terrain will be east of Longshot, the only existing inbound run on Burnt Mountain.
Other terrain is popular with backcountry skiers and riders.
"The skiing is very similar to Longshot but it's more of a gladed area rather than a straight trail," Burkley said of the additional terrain.
While the steepness would warrant a rating of upper intermediate or intermediate for the new area, it will be gated, black diamond terrain, Burkley said. Intermediate skiers and riders will be warned to avoid the terrain because Skico wasn't able to secure U.S. Forest Service permission to widen egress from lower Burnt Mountain to the Two Creeks chairlift at the base.
That egress, known as Gene Taylor's Traverse locally, was in a designated roadless area. In a decision earlier this year, White River National Forest Supervisor Scott Fitzwilliams ruled that the Colorado Roadless Rule adopted earlier this year removed roadless lands from within ski area boundaries.
However, an environmental organization called the Ark Initiative contested that decision with an administrative appeal to the Forest Service's regional office.
In an email earlier this month, Ark Initiative representative D.J. Duerr explained the organization's position. "Fitzwilliams could call this part of Burnt Mountain a parking lot if he likes, but that wouldn't change the simple fact that this forested area contains no roads and is in the same wild and undeveloped condition as the immediately adjacent Maroon Bells-Snowmass Wilderness," Duerr said.
For the Ark Initiative, the dispute pertains to terrain beyond the egress.
"Around 2002, the USFS drew the original boundary for the 'inventoried' Burnt Mountain Roadless Area to exclude the exact area where Skico wanted to cut the new ski runs," Duerr claimed. "It appears the 'inventoried' roadless boundary in this part of Burnt Mountain wasn't based on whether the lands were actually roadless, but on Skico's desire to cut up this area for more profits. The Colorado Roadless Rule reclassifies even more of the roadless lands on Burnt Mountain out of 'roadless' status to facilitate the new ski runs."
Fitzwilliams countered Thursday that the Forest Service spent six years on administrative analysis of Skico's proposal and that two courts upheld the decision. He maintained that work on the egress is allowable, but he wanted the Forest Service attorneys to make sure the process was adequate in case of a challenge from the Ark Initiative.
"If we're not going to affect roadless, I don't know what the issue is," Fitzwilliams said.
He also questioned the legitimacy of the Ark Initiative as an environmental organization. No local groups, such as Wilderness Workshop, have challenged the Forest Service decision, he noted.
Fitzwilliams suggested the Ark Initiative is a front from powder skiers who don't want their stash turned into in-bound skiing.
"This isn't about roadless," Fitzwilliams said. "This is about fresh tracks at the bottom of the hill."
In practical terms, the status of the traverse remains in limbo at least for this ski season. "That is part of the area that is still under Forest Service review," Skico spokesman Jeff Hanle said.
Burkley said Skico can work on a small portion of the 1,900-foot long traverse from below and from above, but it can't touch the middle 1,400 to 1,500 feet. The traverse, ironically following an old road, is 15 to 30 feet wide and steeper than Skico wants for intermediate customers.
"We don't want to create a terrain-trap where we suck people in," he said. "For an expert skier, it's not an issue."
The new terrain will be accessed from Longshot. Skiers and riders will work to their right. The new terrain won't be named. "You'd be hard-pressed to identify any one run," Burkley said. The terrain will be patrolled for avalanches and safety.
An area informally known as the Golden Cliffs, between Longshot and the new 230 acres, will be inside the operating boundary but closed, according to Burkley. The rocky area creates some terrain traps. A Snowmass Village man was killed in an avalanche in that area last season.
The expansion will boost the skiable terrain at Snowmass to 3,362 acres.
That makes it the second largest ski area in Colorado behind Vail Mountain.
http://www.snowmasssun.com/article/20120831/NEWS/120839999/1064&ParentProfile=1039